← Back to candles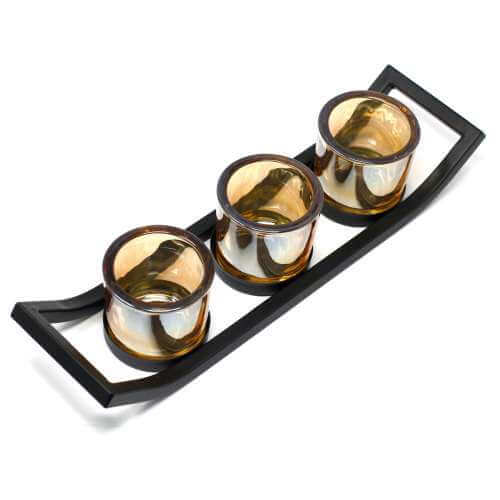 iron candle holder - ledge
These Centerpiece Iron Candle Holders come in many marvelous shapes and sizes with a classic style to fit any home. We believe these would look especially great as a centerpiece or something to add a little flame to a romantic dinner!
There are many great uses for this range of candle holders as they will bring a pleasant and warm atmosphere to any room. You will definitely look to grab these for special events such as dinner parties, wedding tables, celebrations or even to bring some new style to your home.
Craft made with iron and glass.
Weight
833g
Dimensions
Height:

5cm
Width:

8cm
Length:

33cm
Weight
833g
Dimensions
Height:

5cm
Width:

8cm
Length:

33cm